Paddla världens svettigaste konstrunda/Paddle on the world's sweatiest art tour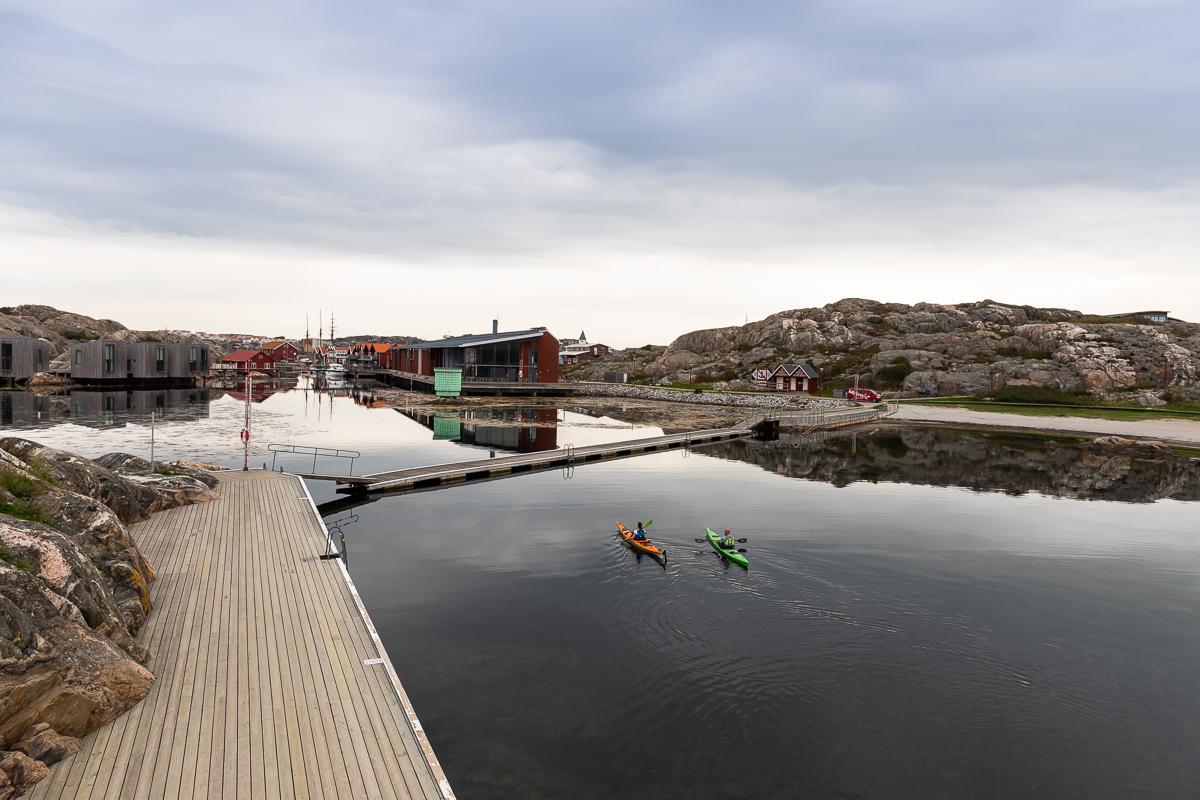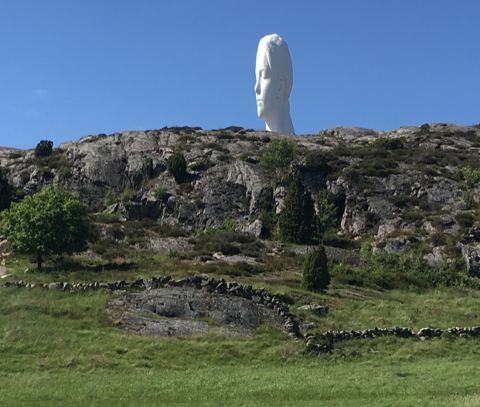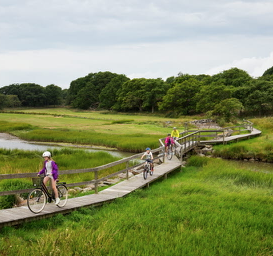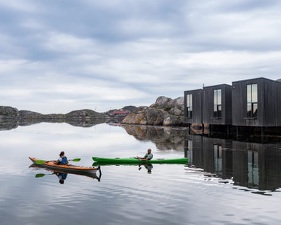 Duration: 7 Hours (approx.)
Location: Bleket,Tjörn, Bohuslän
Product code: PHSQ0B
På Tjörn älskar vi konst, kultur och natur. Kombinationen av paddling och en konstrunda på nordiska akvarellmuseet är unik.
Tillsammans med en guide ska vi paddla mellan öarna från Bleket till Skärhamn. Vi passerar små vikar och öar som endast kan nås med kajak. Efter ca en och en halv timmes kajakpaddling når vi Skärhamn och besöker det nordiska akvarellmuseet. Under besöket på konstmuseet uppmärksammas förbindelserna mellan plats, natur och konst.
Resan fortsätter med cykel genom tallskogar och skogsvägar (12 km) till Pilane - ett av Sveriges mest vackra och historiska landskap med spår från stenåldern. Här kommer vi att njuta av intressanta, spännande och tankeväckande konst som bär signaturerna till några av världens ledande konstnärer och jag utforskar också stenscirklarna på järnåldern på platsen. Nu har vi en tur på en cykel tillbaka till kajakcenteret över grusvägar och skogsmark på ca 1 1/2 timme.
English: On the island of Tjörn we love art, culture and nature. That's why we mix them together on the World's sweatiest art tour. Get warm by kayaking along the coast up to the art at the Nordic Watercolour Museum, and then onwards along winding cycle paths to scenic Sculpture in Pilane.In the restaurant and café located in the same building, we'll enjoy lunch prepared from selected seasonal ingredients.
Together with a guide we'll paddle among the skerries from Bleket to Skärhamn. We'll pass small bays and islands which can be only be reached by kayak. After approximately one and a half hours' kayaking we'll reach Skärhamn and visit the Nordic Watercolour Museum. During the visit at the art museum you´ll draw attention to the connections between the location, nature and art
Our journey continues by bicycle through pine forests and forest paths (12 km) to Pilane – one of Sweden's most beauful historic landscapes with traces from the stone age. Here we'll enjoy interesting, exciting and thought provoking art bearing the signatures of some of the world's leading arsts, at the same me exploring the iron age stone circles on the site. Now we have the tour on a bicycle back to the kajakcenter trough gravleroads and forrest for about 1 1/2 hour.

ERFARENHET
Ingen paddlingserfarenhet krävs. Vi
rekommenderar dig som inte paddlat så mycket innan att välja en
dubbelkajak. Ett krav är att man ska kunna simma minst 200 meter.
VAD INGÅR
Kajak & paddel
Kapell & flytväst
Mountainbike
Guide
Lunch
Entré till Nordiska Akvarellmuseet
Entré till Pilane skulpturpark
TIDSÅTGÅNG
Genomgång av dagen - paddling - hemkomst & rengöring av kajaker
1 dag 7 timmar totalt (10.00 -17.00)
ANTAL PERSONER
Min 2 pers/Max 8 pers bokade på turen
Om du är själv ring oss så hjälper vi dig.
PRIS
1 dag - 2890 sek/ person
EXPERIENCE
No padding experience is required. If you haven't got a lot of kayaking experience we recommend that you choose a double kayak.
One requirement is to be able to swim at least 200 meters.
WHAT IS INCLUDED
Kayak & paddle
Spreyskirt & life vest
Mountainbike
Guide
Lunch
Admission fee The Nordic Watercolour Museum
Admission fee Pilane sculpturpark
TIME
Review of the day - paddle - homecoming & cleaning of kayaks
1 day 7 hours in total (10.00 - 17.00)
NUMBER OF PEOPLE
Min 2 pers / Max 8 pers booked on the trip
If you are on your own, please call us and we will assist you.
PRICE
1/1day - 2890 SEK / person