Dubbelkajak plast HELG Double kayak plastic WEEKEND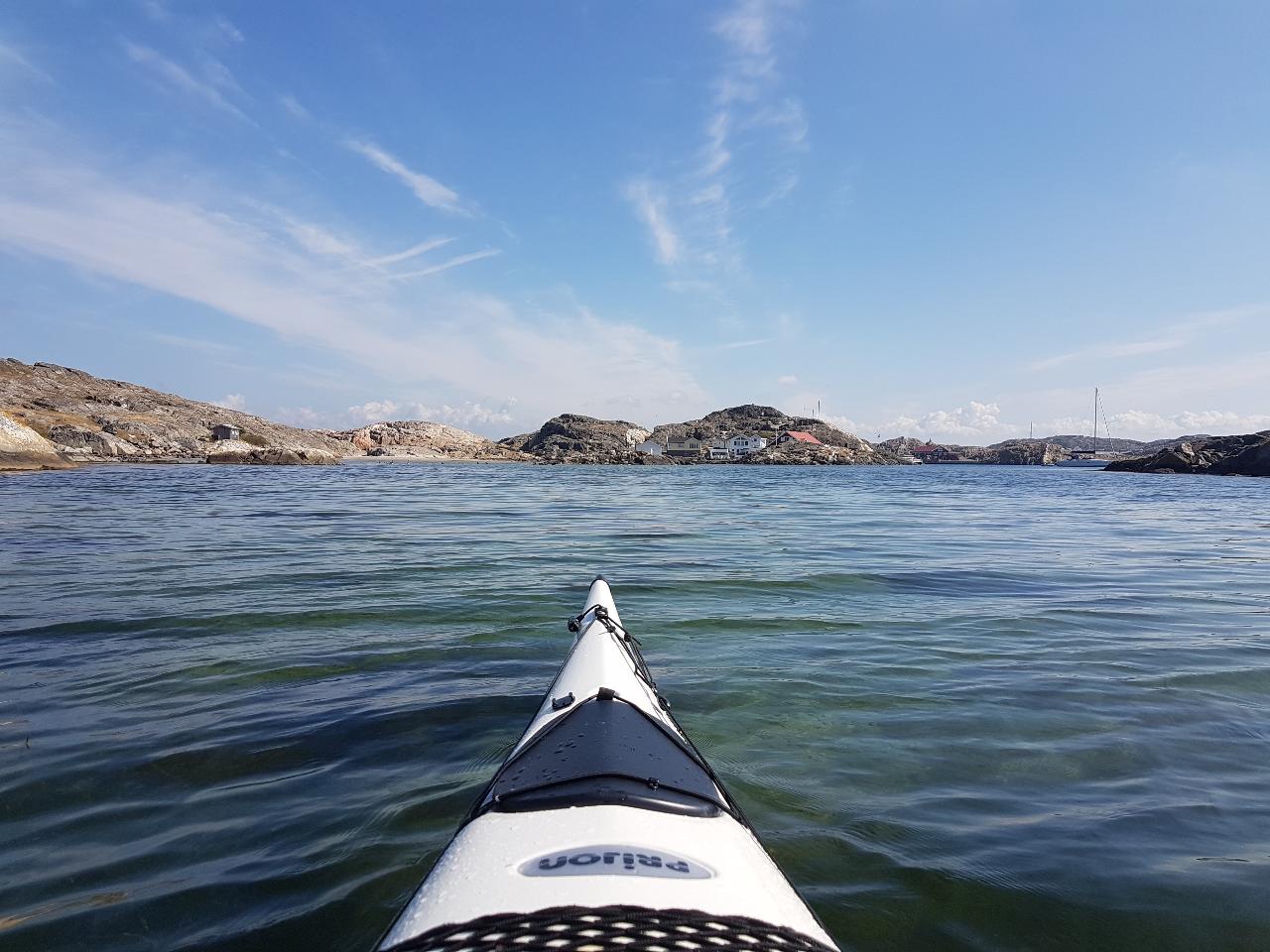 Location: Bleket,Tjörn, Bohuslän
Product code: P0UUJW
Lägg i kajaken från vår brygga, och du är i Sveriges finaste paddelvatten på direkten. Många som paddlar från oss uppskattar variationen som Tjörn har att erbjuda. Från det karga landskapet mot Pater Noster, de kända öarna Åstol och Klädesholmen. Möjligheterna är många och det är bara din egen fantasi som sätter gränserna.
Men en sak är säker, oavsett vilken rutt du väljer att paddla kommer du få en minnesvärd upplevelse !
VAD INGÅR
Genomgång & säkerhetsinstruktion
Kajak & paddel
Flytväst & sittbrunnskapell
Vattentåligt sjökort
HYRESTID
Ni hämtar kajaken 17:30 på fredagen och lämnar tillbaka den senast 17:30 på söndagen.
HYRESVILKOR
För att hyra kajak på vår kajakuthyrning måste man:
Förstå att all paddling sker på egen risk.
Ha god simkunnighet.
Vara min. 18 år eller i målsmans sällskap.
Alltid ha flytväst på sig under paddling.
Alltid ta med en mobil vattentätt förvarad.
Meddela oss snarast vid försening, eller om du behöver hjälp!
Enter the kayak from our dock, and you are in Sweden's finest paddle water straight away. Many who paddle from us appreciate the variation that Tjörn has to offer. From the rugged landscape towards Pater Noster, the famous islands Åstol and Klädesholmen. The possibilities are many and it's just your own imagination that sets the limits. But one thing is certain, no matter which route you choose to paddle, you will have a memorable experience!
WHAT IS INCLUDED
Review & Safety Instructions
Kayak & paddle
Lifevest & Spreyskirt
Water resistant chart
DURATION
You can pick up the kayak at 5.30pm on the Friday and return it no later than 5.30pm on the Sunday.
RENTAL CONDITIONS
To rent kayaking on our kayak rental, you must:
Understand that all kayaking is at your own risk.
Have good swimming skills.
Be mine 18 years or in parents company.
Always wear vests while paddling.
Always bring a mobile waterproof storage.
Notify us if you are late, or if you need help!