SUP kurs / SUP course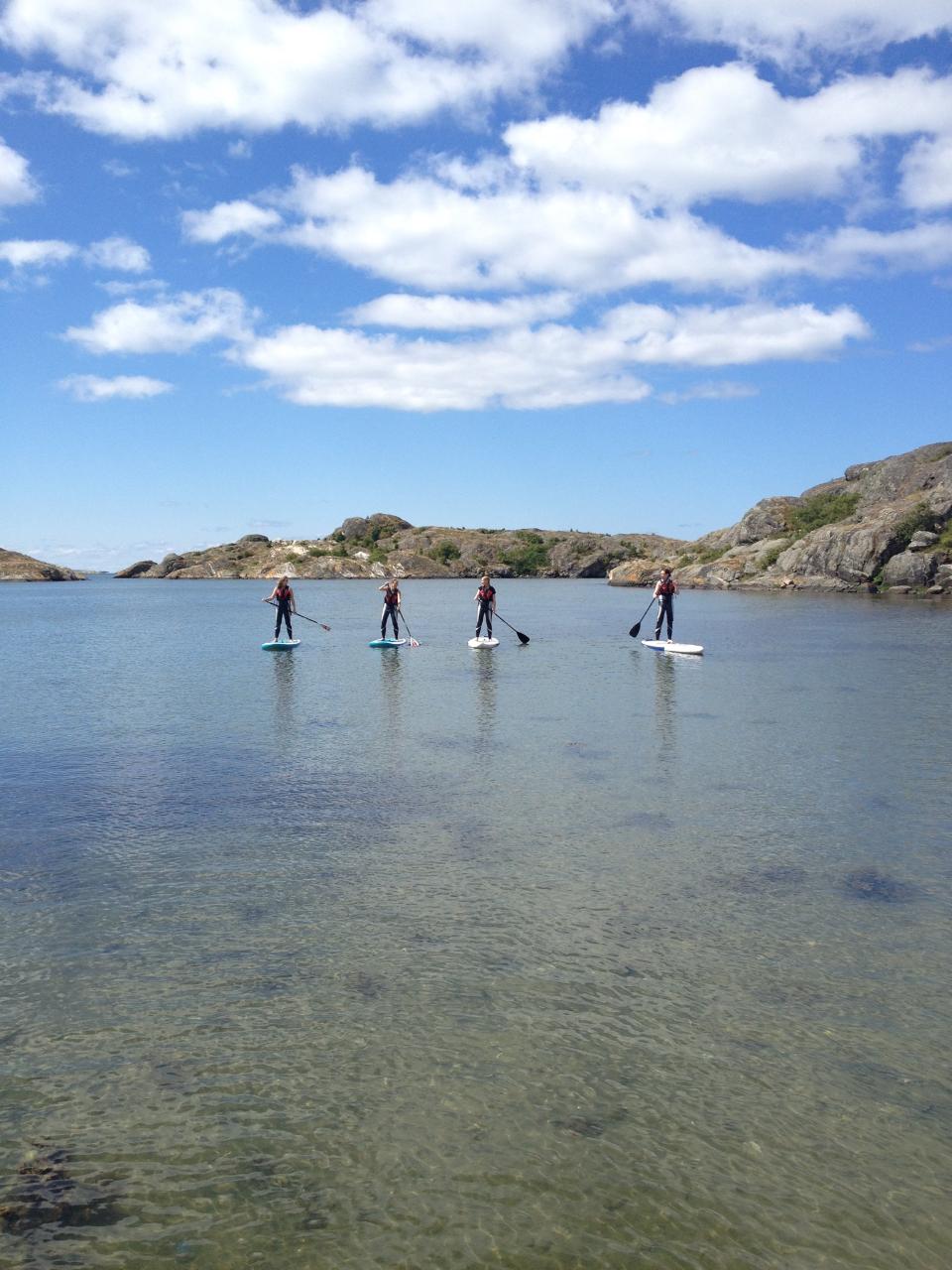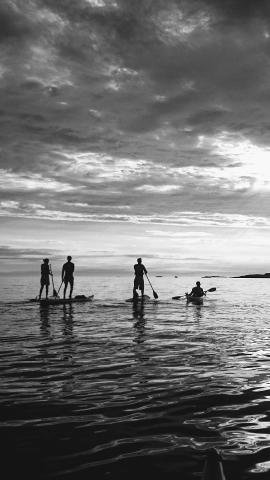 Duration: 2 Hours (approx.)
Location: Bleket,Tjörn, Bohuslän
Product code: PR1DD2
Varför Stand Up Paddling?
Stand Up Paddling kan vid första anblicken uppfattas som en något udda sportaktivitet. Men under din första paddling får du mängder av positiva intryck och för många blir denna aktivitet snabbt beroendeframkallande. Anledningarna till att sporten växer i popularitet är många och de positiva aspekterna är bl a följande.
Enkel aktivitet för alla.
Kombinationsträning.
 Förbättring av balans, koordination, rörlighet & hälsa.
 Minimal risk för skador/överansträngning.
Social aktivitet & avslappnande aktivitet.
Enkelt att förvara och transportera
Introkurs stand up paddling
Vi guidar er och lär er grunderna i förhoppning att ni ska få en bra start på ett livslångt intresse.
Ingen tidigare erfarenhet behövs. Instruktioner kommer att ges på engelska och svenska. Om du har några frågor, tveka inte att ringa!
Vi ses! ☺
Vi lägger upp kursen på följande sätt:
ERFARENHET
Ett krav är att man ska kunna simma minst 200 meter.
VAD INGÅR
Paddleboard & paddel
Leash
Våtdräkt
Guide
VAD BESTÅR KURSEN AV
Teori & säkerhetsgenomgång
Väder & vindkunskap
Bära, sjösätta och stiga i- och på SUP
Paddling & grundläggande paddelteknik & manövrering
Wet-exit (ramla i och ta dig upp på brädan). Med en instruktör vid din sida!
TIDSÅTGÅNG
2 timmar kurs (15-17)
Teori & säkerhet – paddling – Wetexit – Hemkomst

ANTAL PERSONER
Min 2 personer bokade på kursen
Max 8 personer bokade på kursen
PRIS
2 timmar - 850 sek/person
Att ta med dig:
– Baddräkt / shorts
– Extra tröja att bära för värme (kan bli våt)
– Raincoat / jacka om det finns risk för regn
– Vattenflaska
– Handduk
– Varma kläder att sätta på efteråt
ENGLISH
Why Stand Up paddleboard ?
Stand Up Paddling can at first sight be perceived as a somewhat odd sports activity. But during your first paddling, you get a lot of positive impressions and for many, this activity is rapidly addictive. The reasons for the popularity of sport are many, and the positive aspects include the following:
Easy activity for everyone.
Combined Training.
Improvement of balance, coordination, mobility & health.
Minimal risk of injury / over effort.
Social activity & relaxing activity.
Easy to store and transport
Introcourse stand up paddling (3 pm - 5 pm)
We guide you and teach you the basics in hope that you will have a good start to a lifelong interest.
The board rent is included in the price a 850 SEK p.p. for 2 hours
We set up the course as follows:
We start with a little theoretical review, the story around the boards, what different boards, different techniques and the benefits of paddling SUP. .
Warming up, instructions for SUP for beginners.
SUP Tour Paddling in the area around Bleket and the harbor.
Little competition, challenges and teamwork for everyone! Do your best!
To bring you:
– Swimsuit / shorts
– Extra shirt to wear (can get wet)
– Raincoat / jacket if there is a chance of weather
– Water bottle
– Towel
– Warm clothes to put on afterwards
No previous experience needed, but you have to be able to swim at least 200 meters.
Instructions will be given in English and Swedish. If you have any questions, do not hesitate to call!
See you! ☺