Klädesholmen i skymning/ Klädesholmen island at dawn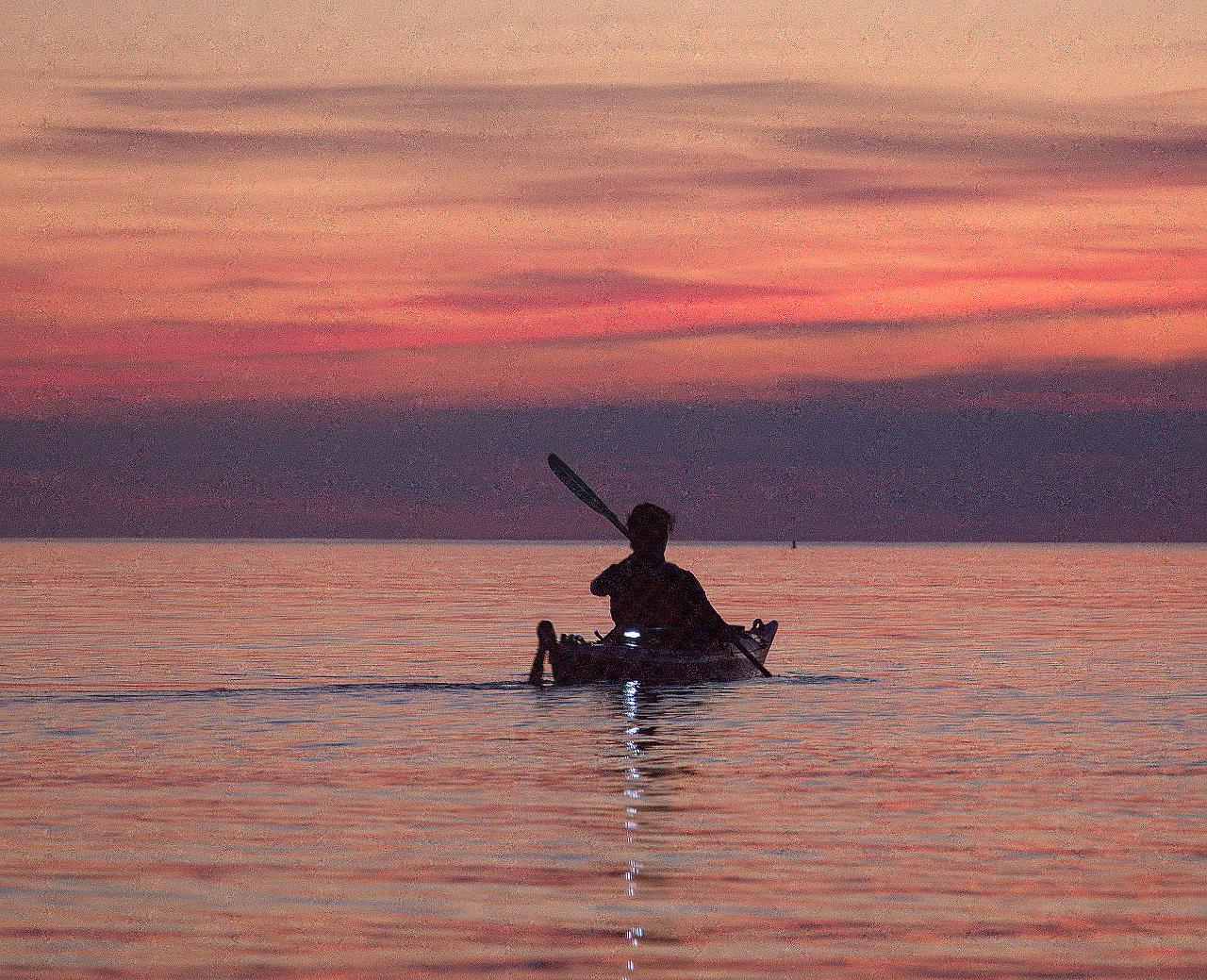 Duration: 3 Hours (approx.)
Location: Bleket,Tjörn, Bohuslän
Product code: P063TX
Våra guider visar dig sina favoritställen medan vi försiktigt paddlar
genom de traditionella fiskebyarna i skymningen.
När vi går iland bjuder vi på lite snacks & tilltugg.
ERFARENHET
Ingen paddlingserfarenhet krävs. Vi rekommenderar dig som inte paddlat så mycket innan att välja en dubbelkajak.
Ett krav är att man ska kunna simma minst 200 meter.
VAD INGÅR
Kajak & paddel
Kapell & flytväst
Guide
Snacks
TIDSÅTGÅNG
Genomgång av kvällen - paddling - hemkomst & rengöring av kajaker
Kväll 3 timmar totalt (18.00-21.00)
ANTAL PERSONER
Min 2 personer bokade på turen
Max 8 personer bokade på turen
Om ni är 1 person ring el mejla oss så kan vi hjälpa er.
PRIS
Kväll - 995 sek/person
Our guides show you their favorite places while we carefully paddle
through the traditional fishing villages at dusk.
When we take a break we offer some snacks .
EXPERIENCE

No padding experience is required. If you haven't got a lot of kayaking experience we recommend that you choose a double kayak.
One requirement is to be able to swim at least 200 meters.
WHAT IS INCLUDED
Kayak & paddle
Spreyskirt & life vest
Guide
Fikabrejk
TIME
Review of the evening - paddle - homecoming & cleaning of kayaks
3 hours 6pm-9pm
NUMBER OF PEOPLE
Min 2 pers / Max 8 pers booked on the trip
If you are a single person please mail or call us and we will assist you.
PRICE
Evening - 995 SEK/ person